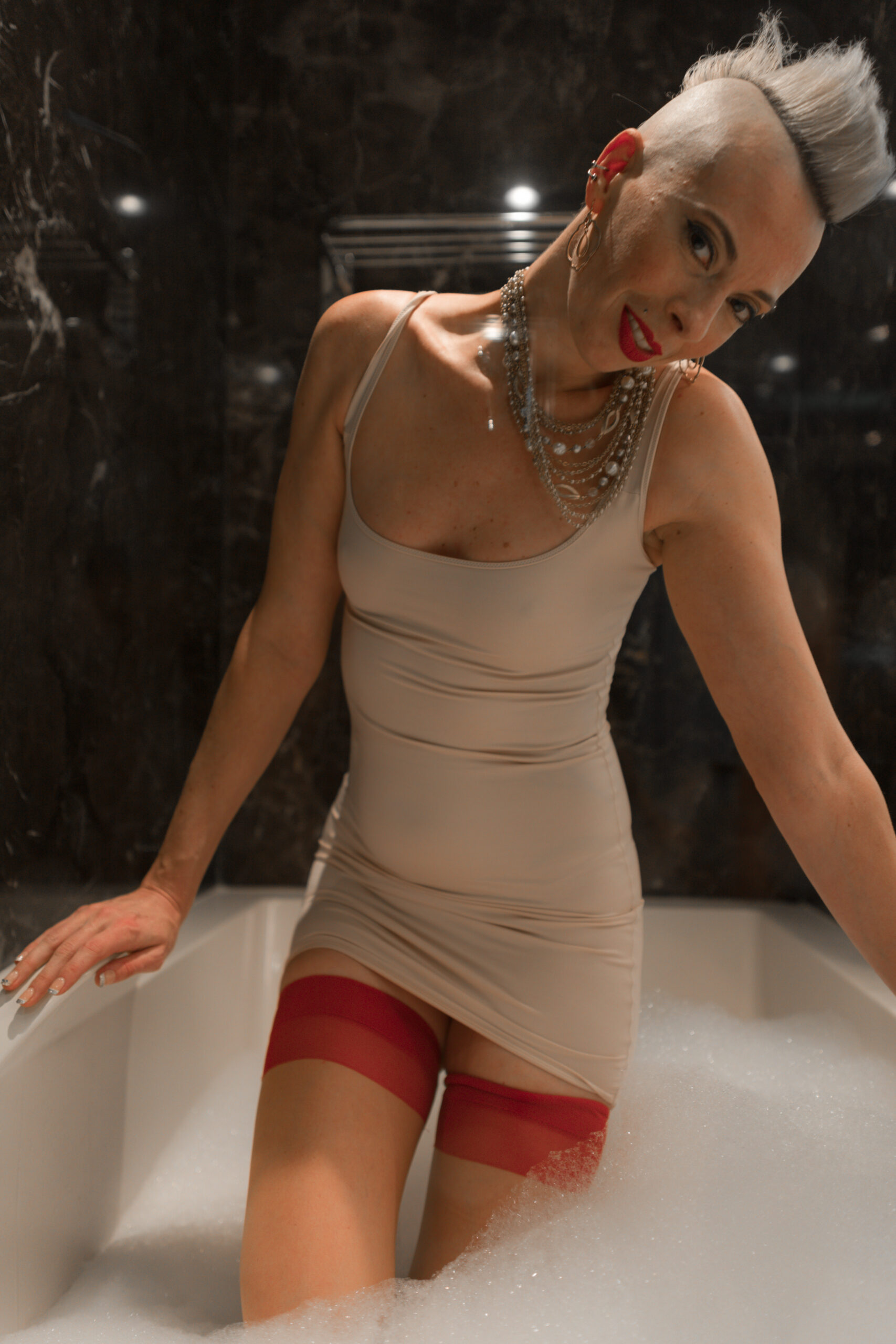 You're here because you have a sense of adventure. Las Vegas is a city that is perfect for giving you a chance to live in the moment, let me help you forget your everyday worries and indulge in your fantasies.  I love to stimulate my mind with books about epidemiology, ballet performances, and museum trips. I enjoy giving in to my senses with islay scotch (the peatier and smokier the better), cigars, and Indian food. And I indulge my spirit with shared connections, cuddling, and laughter. If your tastes run a little bit spicier, I'm delighted to erase your cares from your mind with a full body massage, some light bondage and fetish play, or even deeper submission to a caring but exacting Goddess. 
You don't find yourself at the website of a woman with a mohawk if you're not craving adventure, excitement, and passion. But what kind of experience is waiting for you? Let's discover what lights our fires together!  Do you enjoy a rugged hike and being out in nature? I'll grab my combat boots, and we can get off the beaten path. Is your favorite type of adventure exploring different cuisines? Then let's crank up the heat and let me show you my favorite Indian or Thai restaurants. 
I want to get to know you, and I want you to get to know me. I've got a unique athletic beauty that you'll never forget. And while I may look intimidating, I'm a nerdy, giggling delight at my core (really, let's talk star trek or play MtG!). Laughter and sharing jokes is one of my biggest turn-ons. I would love to show you around town while we get to know each other, take you off the beaten path, and spend an afternoon exploring each other, mind body and soul. If that sounds like a fun way to spend some time, reach out via email! I screen my potential dates and would love to hear from you with screening info as well as a little information about yourself and some discreet information about what you've got in mind for our adventures together!